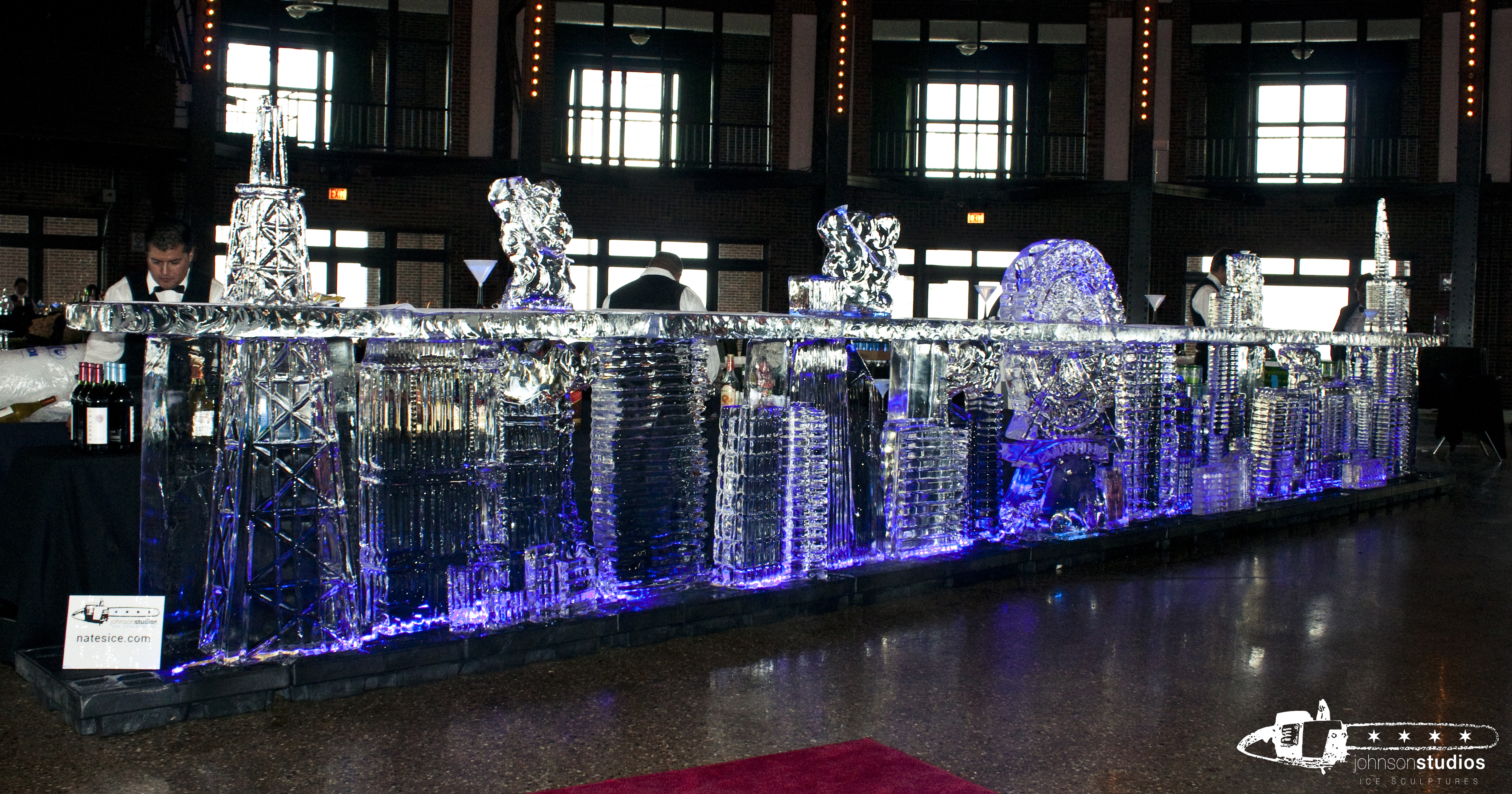 32 Foot Chicago Skyline Ice Bar
32 Foot Chicago Skyline Ice Bar
This is Johnson Studios Ice Sculptures most ambitious project so far this year! This 32′ ice bar was commissioned by a private event planner for a national corporation's annual gathering at Chicago's Navy Pier.
The planning took over a month & almost a full week of ice carving.
About Ice Bars – An ice bar, sometimes associated with an ice hotel is a drinking establishment primarily made of ice. The bars usually contain ice sculptures and other formations and are kept at low temperatures (generally about -5 °C) to hinder melting. The walls and seating are also usually made of ice. Mostly a novelty, the ice bar is often considered a tourist destination. Visitors enter for timed stays and even staff work on time-limited shifts. The most popular drinks served at ice bars are ice-cold vodka shots, or cocktails mixing vodka with a berry puree.
Ice Bars Become Cool Way to Enjoy Winter
There's no question that part of the ice-bar phenomenon is owed to the idea that people are looking for things to do at this time of the year. The days are beginning to get a little longer and the light a little brighter, and people seem ready to shake off the winter blues and begin the de-hibernation process.